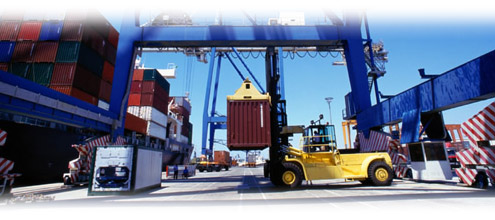 Services
As a leading global freight forwarder, Trancy Logistics America will meet your delivery requirements in the most cost-effective way. With access to numerous international shipping and warehousing options, we tailor services to match your needs. When circumstances change, we suggest new options and make the necessary changes.
Our services include:
International Transportation – moves your freight internationally by sea, air, or land as quickly and efficiently as possible.
Warehousing and Distribution – includes full-service warehouse management, distribution or any combination of these services.
On-site Warehousing – helps you manage your warehouse using our experience, industry best practices, staffing and on-site managers.
Logistics and Transportation – uses our strategic logistics network to coordinate the safe, secure and quick delivery of your cargo.
Whether you're importing or exporting, we offer a complete door-to-door solution for all your transportation needs. From picking up your cargo at the factory through delivery at its final destination, you can count on Trancy Logistics America.
Import Services:
Pick up in foreign country
Foreign Trade Zone
Certified Bonded Area
Ocean transport (full container or less-than-container)
Air transport (consolidated or expedited)
Customs brokerage (in U.S. or Canada)
Inland rail transport from port of entry
Inland truck transport from port of entry
Final delivery
Export Services:
Door pickup by truck or courier
Required export documentation
Intermodal cargo insurance
Ocean transport (full container and less-than-container)
Air transport (consolidated or expedited)
Customs brokerage in destination country
Final delivery in destination country
Specialized Services
Container loading, blocking, bracing
Hard-to-handle shipments, such as break-bulk, oversize and overweight
Through our network of authorized agents, we can provide you with local services and advise you on local conditions and customs. Furthermore, our vast network of transportation vendors and our high shipment volume enables us find and negotiate competitive rates on your behalf.