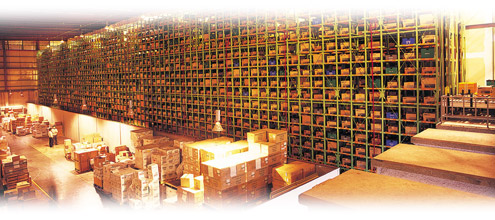 On-site Warehousing
Yokkaichi America can help you expertly manage your warehouse. With extensive experience, our warehouse managers and personnel are known for –
Quality of work – our managers and personnel are held to the highest standards of quality
Efficiency – increased efficiency helps save money through personnel, equipment and space decisions
Reliability – our managers and staff are reliable; our warehouse staffs consistently maintain the highest quality and productivity standards
When you put Yokkaichi America on your team, you get a proven partner whose goal is your success.
On-Site Labor and Management
On-site labor and management of a warehouse is a specialized field. We have proven expertise in this area, and are ready to help you staff and manage your facility. With a Yokkaichi America managed warehouse, you can focus on your core business while we manage your warehouse.
Our warehouse management ensures a smooth and efficient warehouse operation. We'll manage all facets of a warehouse from personnel, repacking, shipping and receiving worldwide to quality assurance and procedure documentation. We'll work with your warehouse employees or hire a warehouse staff.
With Yokkaichi America, you have an experienced, valued warehouse partner who is jointly responsible for smooth operations in the warehouse.
Warehouse Management Consulting
Yokkaichi America warehouse managers are available to work on site for you. In this capacity, our managers serve as a liaison between you and your warehouse staff.
As part of our services, we'll formalize procedures to help you attain ISO certification. We'll also look for ways to improve efficiency, streamline operations, and improve the quality of service you provide to your customers.