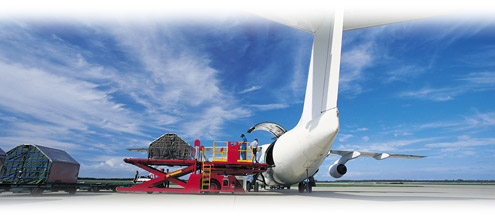 Full-Service Warehousing and Distribution
We maintain warehouses throughout the U.S., and can quickly access warehouse space worldwide. In addition, our wide range of public warehousing and distribution services include:
Inventory Management – a customized service which enables us to manage and track inventory based on your specifications
Repacking and Relabeling – we can repackage split shipments, label boxes according to your requirements, and repalletize shipments to save on freight costs
Cargo Consolidation – combines or distributes cargo involving multiple delivery or procurement points
Shipment Preparation – includes complete packing, documentation, and other steps required to prepare your cargo for shipment
Bills of Lading – complete documentation is available for your shipments
Consolidated Freight Station / Bonded Warehouse– can temporarily store anything that hasn't passed through customs
Foreign Trade Zone (FTZ)
Our facility is part of Foreign Trade Zone #47 in Erlanger, Kentucky (Greater Cincinnati). This FTZ lets us import cargo that has not cleared customs. It also lets us:
Store imported merchandise for exhibit to potential buyers
Repack imported merchandise and re-export without increasing its value for customs purposes
Assemble, process, or manufacture imported merchandise into sub-components or final products
Cross Dock-Consolidation
Need a staging point for your supply chain partners? Our cross-dock services allow freight to be delivered to a Trancy Logistics America dock, stay in the facility for less than 48 hours, and be re-loaded to go elsewhere. We offer the flexibility to expedite urgent cargo should you require it. The entire process is easily managed by our shipping experts.
Inventory Management
Our extensive customized inventory management services include repacking, relabling, cargo consolidation, shipment preparation, and all related documentation.