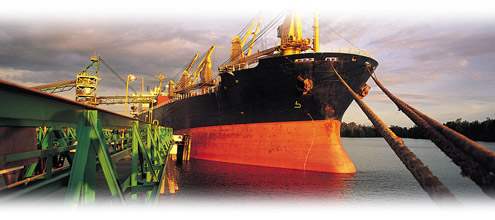 International Transportation
Whether you ship one skid a year or hundreds of containers a month, Trancy Logistics America offers significant international experience and personalized service to move your freight quickly and efficiently.
Tailored to your needs, our door-to-door service for ocean, air and domestic shipments is second to none. Our transportation experts will work with you to determine the most efficient, safe, and secure way to ship your product.
Ocean Transportation
When you're shipping via the ocean, use our Rainbow Lines NVOCC (Non-Vessel Operating Common Carrier). This service includes transporting containerized or bulk cargo from the factory to the point of loading, securing passage by ocean vessel, and final delivery to the recipient. We can also secure customs clearance and any other logistics services you require at your destination.
Air Transportation
Trancy Logistics America is a certified Indirect Air Carrier. Our transportation experts will work with you to ensure that your shipment is picked up and delivered when you need it. We comply with all federal transportation security requirements.
Land
We can handle final delivery of your shipment to the location of your choosing anywhere in the world. Various transportation methods, such as truck or rail, may be used, depending on the shipping requirements.
Customs Clearance
Moving your freight through customs is critical. Our customs experts coordinate entry documentation and duty requirements for shipments into the U.S., and all documentation and filing for export services as well.
Project Cargo – Special Circumstances
We're experts at shipping cargo that needs to be Hand Carried, is Overweight and/or Over Dimension. Our network specializes in handling atypical shipments. Call one of our shipping experts for more information.