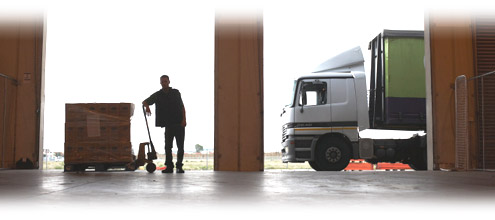 About Trancy Logistics America Corporation
Trancy Logistics America is a wholly-owned subsidiary of Japan Transcity Corporation (Trancy), a global leader in transportation, freight forwarding and warehousing.
Established in 1895, Trancy's headquarters is in Yokkaichi, south of Nagoya in Central Japan. Trancy is listed on the First Section of the Tokyo, Osaka and Nagoya Stock Exchanges.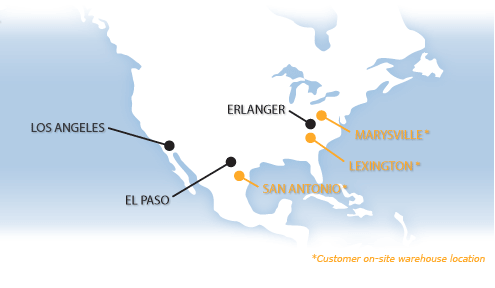 Trancy Logistics America was founded in 1985. Our lines of business include:
Warehousing
Logistics Management
Truck Transportation
Freight Forwarding
International Multi-Modal Transportation
Customs Brokerage Arrangement
Trancy Logistics America is headquartered in Erlanger, Kentucky, right outside Cincinnati, Ohio. Other offices are in Long Beach, California; San Antonio, Texas; El Paso, Texas; Lexington, Kentucky; and Marysville, Ohio.
Erlanger, Kentucky
(Corporate Headquarters)
1670 Dolwick Drive, Suite 8
Erlanger, Ky 41018
Tel: (859) 282-7780
Fax: (859) 282-7784

El Paso, Texas
11831 Miriam Drive
Suite A-4
El Paso, TX 79936
Tel: (915) 594-0939
Fax: (915) 595-9981
Los Angeles, California
21250 Hawthorne Blvd
Suite 700
Torrance, CA 90503
Tel: (310) 792-7412
Marysville, Ohio
14800 Industrial Parkway
Marysville, Ohio 43040
*Customer on-site warehouse location
Lexington, Kentucky
2390 Remington Way
Lexington, KY 40511
*Customer on-site warehouse location
San Antonio, Texas
4940 Eisenhauer Road Suite 265
San Antonio, TX 78218
*Customer on-site warehouse location

Los Angeles, California
21250 Hawthorne Blvd
Suite 700
Torrance, CA 90503
Tel: (310) 792-7412


San Antonio, Texas
4940 Eisenhauer Road Suite 265
San Antonio, TX 78218
*Customer on-site warehouse location

El Paso, Texas
11831 Miriam Drive
Suite A-4
El Paso, TX 79936
Tel: (915) 594-0939
Fax: (915) 595-9981

Lexington, Kentucky
2390 Remington Way
Lexington, KY 40511
*Customer on-site warehouse location

Erlanger, Kentucky
(Corporate Headquarters)
1670 Dolwick Drive, Suite 8
Erlanger, Ky 41018
Tel: (859) 282-7780
Fax: (859) 282-7784

Marysville, Ohio
14800 Industrial Parkway
Marysville, Ohio 43040
*Customer on-site warehouse location